PAVEMENT MARKING MATERIALS
From Traffic Paint to Carstops...
We Sell What You Need At An Affordable Price!
We understand that YOU, our customer, must get the highest value for your dollar.
PAINT AND TRAFFIC MARKING SUPPLIES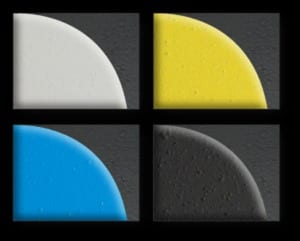 Acrylic Quick Dry Traffic Paints
Acrylic Waterborne Quick Dry Traffic Paints With 50% Solids - Polymer Emulsion Binder & Liquid Drier.
Excellent Performance On Highways, Parking Lots & Airports.
Spec. TTP-1952-E FDOT-971
White, Yellow, Blue, Black, Red and Green
5 Gallon Pails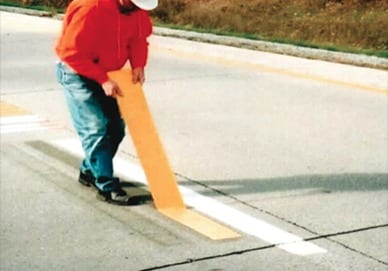 Pre-Formed Thermoplastic Hot-Tape
Hot-Tape, Heat Fused, Preformed Thermoplastic Pavement (Glass Beaded) Marking. Designed For Easy Application Has The Durability Of Hot Applied Thermo!
White/Yellow 12" x 3' x 10" Strips
White/Yellow 6" x 3' x 20" Strips
Arrows, Handicap Symbols, Wordage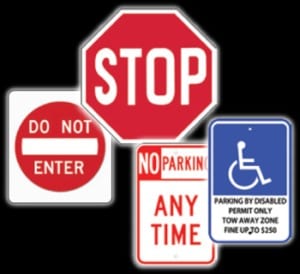 All Signs Are .080 Gauge H-5052 Federal Approved Alloy
30" STOP/Do Not Enter Hi-Prismatic or Diamond Grade
12"x 18" Handicap Permit or Fine
12"x 6" Handicap $250 Fine/Van Accessible
30" Right/Left Turn Only
18"x 24" No Parking Fire Lane By Order Of Police/Fire Dept
12"x 18" No Parking Any Time or Fire Lane
12"x 36" One Way
9 Button Red or Yellow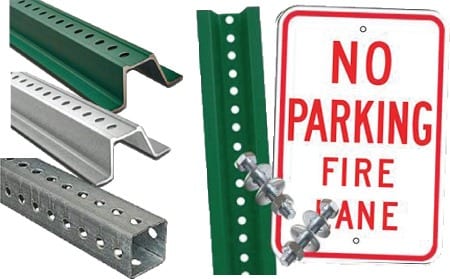 Holes are 3/8 in. diameter spaced 1 inch apart on center for easy sign mounting.
Green 2# U-Channel 8' / 10' / 12'
Square Post 10' / 12' / 3' Sleeve
Galvanized 3# U-Channel 10' / 12' / 30"
hardware Set: 2-Bolts, 2-Nuts, 2-Lock Washers 2-Plastic Washers, Installs 1 sign to post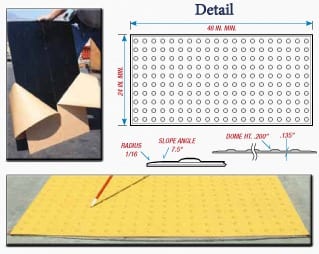 Detectable Warning Tiles provide a physical warning for visually impaired pedestrians.
INDESTRUCTIBLE Lightweight, UV-stabilized and impact-modified polymer composite material will not crack, chip, break, crush or wear down, and provides years of use without discoloration or fading.
DWT Tough ADA Warning EZ Mat
Injection-molded polymer composite
Lightweight and Economical
QUICK AND EASY Installation
PEEL-N-STICK ADHESIVE
Yellow ADA MAT 2' x 4' (24" x 48")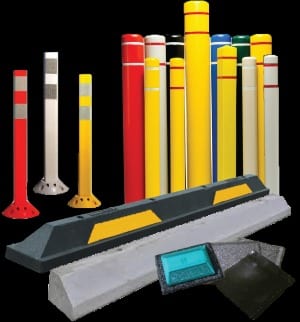 Everything You Need To Keep Cars Under Control & People Safe Around Traffic!
Delineators
60" Bollard Covers  (Special Sizes/Colors Available)
Reflective Pavement Markers Yellow / Blue / Red / Green / White / Red-Clear Box of 100 or Individuals
Bundy Pads - Torch application for Adhesion of RPM's or Delineators to Asphalt & Concrete. 5x5" (RPM) / 8x8" (Delineators)
Rubber Speed Bump w/End Caps & Hardware
Rubber Car Stop With White, Yellow or Blue Stripe Includes Hardware
Concrete Car Stops
Carpins
Download a copy of our Material/Machinery & Equipment Catalog
We provide a convenient and comprehensive list of all our manufactured materials and available products & equipment. We stock everything you need to get your job done right!
Download a copy of our Sealcoating & Striping Guidelines Booklet
We've worked hard to provide the best possible information for you, our customer and trusted local contractor, so that you can be the best possible source of pavement maintenance for YOUR customer.