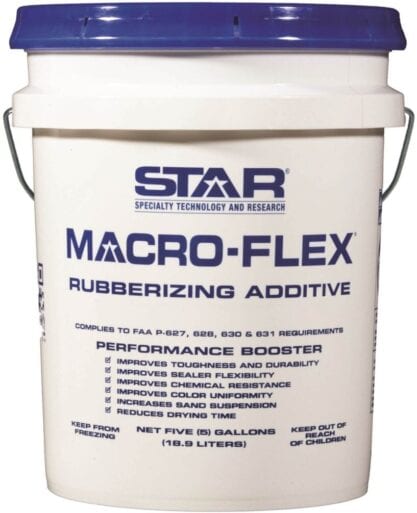 Polymeric Latex Additive for All Types of Seal Coatings. Meets FAA P-627 & 628.
Faster Drying Times
Longer Lasting Performance
Increased Toughness & Flexibility
Promotes Uniform Charcoal Black Color
Increases Capacity to Suspend Higher Loads of Sand in Sealer Mix Design
Improved Gasoline, Oil & Chemical Resistance
Macro-Flex Safety Data Sheet
Rapid Drying Additive for Seal Coatings That Does Not Alter Mix design.
Speeds Up Drying Reducing Labor Costs
Does Not Affect Viscosity
Hardens the Seal Coating & Reduces Power Steering Marks, Scuffing & Tearing
Makes Sealcoatings Dry More Uniformly and Enhances Black Color of Cured Sealer
Improves tensile Strength, Flexibility & Adhesion
Macro-Fast Safety Data Sheet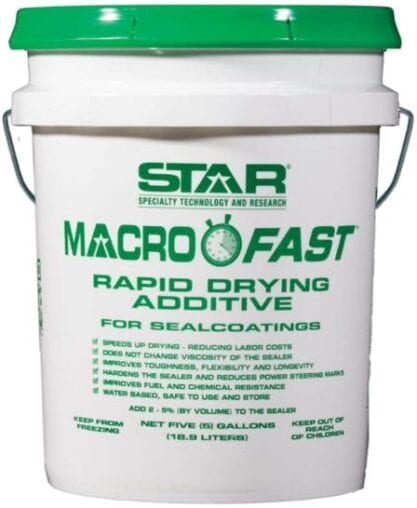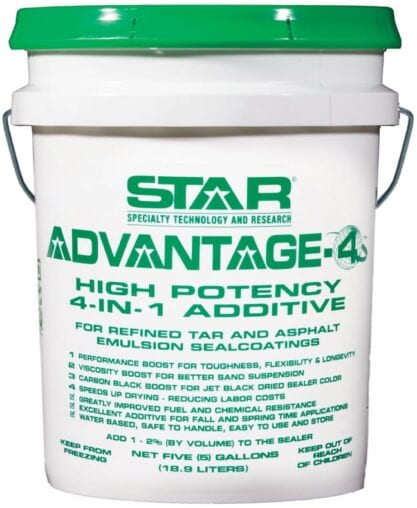 High Potency, Acrylic Emulsion Based Additive for Seal Coatings.
Faster Drying Times
Reduces Steering Marks, Scuffing & Tearing
UV Absorber Color Enhancement
Increases Capacity to Suspend Higher Loads of Sand in Sealer Mix Design
Excellent For Both Fall & Spring Season Application
Advantage 4 Safety Data Sheet
Latex Based Primer That Adheres to and Seals Oil & Grease Spots on Asphalt Pavements.
Polymeric matrix creates a tough film that will bond aggressively to the contaminated area
Allows all types of sealers to adhere properly to the freshly primed area & prevents bleed through
Dries in about 20 minutes
Concentrated – Add 2 parts Water to 1 Part SOS
S.O.S. Primer Product Info
S.O.S. Primer Safety Data Sheet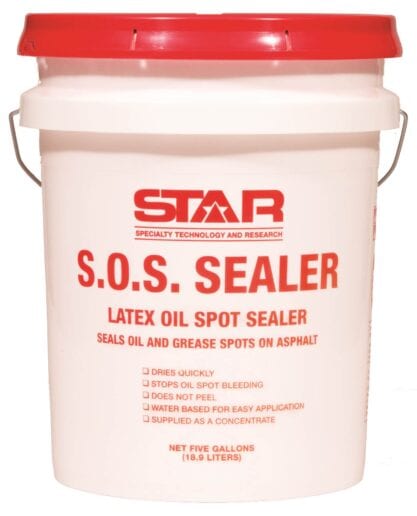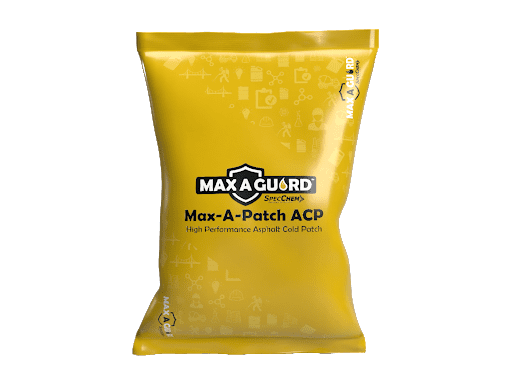 High Performance Asphalt Cold Patch Material For Repairing Potholes in Driveways & Parking Lots.
Use in wet /dry conditions, in any temperature
Easy to use - does not require heating
Fast and permanent
Repairs can be opened to traffic immediately
Minimum 2-year shelf life
Max-A-Patch Safety Data Sheet
Asphalt Binder is an Anionic Asphalt Emulsion Designed for Use as a Tack Coat for Patching & Paving
Slow setting emulsion, used for many applications, including tack and prime
Stronger bond between layers increases pavement structural strength and fatigue life
Sold in 5 Gal. Pail or in Bulk (30 Gal Min.)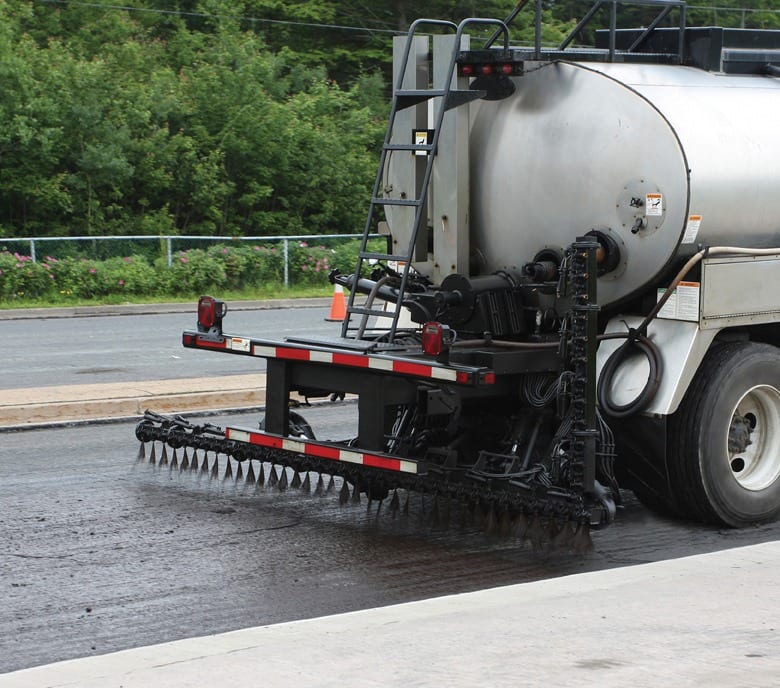 Download a copy of our Material/Machinery & Equipment Catalog
We provide a convenient and comprehensive list of all our manufactured materials and available products & equipment. We stock everything you need to get your job done right!
Download a copy of our Sealcoating & Striping Guidelines Booklet
We've worked hard to provide the best possible information for you, our customer and trusted local contractor, so that you can be the best possible source of pavement maintenance for YOUR customer.